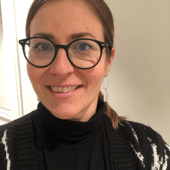 Johanna Kristoffersen
Chief Human Resources Officer – Human Resources
I work at Qbtech as the Chief Human Resources Officer. I am responsible for the HR work we do- and that's all about the People. We are a team of dedicated HR professionals with the focus of adding value to the Qbtech employees and the business- in the journey towards our vision Improving the life of people with ADHD. 
At Qbtech we have one thing in common- and that's the true engagement of improving life of others. That's what makes me proud of working here. 
When I'm not adding value through the HR work at Qbtech I love being outdoors with my family or just hang out in the sofa watching a good movie.